4 tags
Soo.. I'm running the Vancouver Marathon.
Yep. It's official. I'm running another marathon in 16 days.  Some things to consider - rest, recovery, and taper properly for another race.  Rest - they say that after running a marathon, you should take as many rest days as necessary until you no longer feel any muscle soreness before running at all. I am almost there - Soreness was at a peak on Wednesday morning (48 hours post...
3 tags
Thank You Boston.
I did it - marathon one for 2012 is under my belt. And it was a killer one too - 26.2 miles in 89 degree weather - the running was the least of my worries on race day. It wasn't pretty. In fact, it was my slowest marathon EVER (slower than that time I ran a marathon without training). But on Monday, my goal wasn't to run a 3:30 anymore. It was to cross the finish. The Boston Marathon...
3 tags
Boston. Here. I. Come.
I can't believe I'm here. Writing probably one of my last blog posts before I run the Boston Marathon. I've failed miserably in the last few months at keeping my blog up to date for various different reasons, but I'm glad that I'm taking the time to write about my journey before I compete on Monday morning. The training for this race has been the most challenging...
4 tags
8 tags
DOMS. Ouch. My. Legs. Hurt.
Throughout my race yesterday, I realized that I was running pretty hard, but definitely didn't expect to feel like I got run over by a bus when I woke up this morning.  I did. I felt like I got run over by a bus when I rolled out of bed this morning. My legs hurt. My abs hurt. My back hurts. My brain hurts.  It's pretty standard to be sore after race day. Here's why: What...
Ashley Charlebois, RD →
A friend of mine, Ashley, is a Registered Dietitian and her blog kicks ass. Check it out! 
1 tag
3 tags
63 Days 'til Boston. Holy Crap.
So it's been a while - I know. (Oh goodness, I'm talking to my blog..) I have been working on one post that I've really wanted to put up for about 10 days now, but haven't gotten around to it. I will have it up before end of day tomorrow.  So far, Boston training is going really well. I'm currently on week 6 and have been building at the rate of 10% (in total weekly...
Science of Running - Crossfit endurance, Tabata... →
This is a very interesting take on the idea of Crossfit Endurance as training for an endurance event. For a while, I wanted to try this method of training for Boston, but opted not to. Must read. 
7 tags
Run. Eat. Drink. Run.
Long runs can be challenging for a number of reasons - time, distance, boredom and fitness are all important factors to consider. Hydration and nutrition durant your run is one that should not be forgotten.  General rule of thumb, if you're heading out for a run that will last longer than 90 minutes, water and food (many like to use gels) are super helpful. For starters, hydration pre-run...
6 tags
Arctic Front. 88 Days 'til Boston.
So it's Thursday. And my total mileage for the week is currently 10k. I'm supposed to run 53k this week. Yikes.  I know we are spoiled here in Vancouver in regards to the weather, but the last 5 days have been a great reminder of why I live here and not in Ontario/New Brunswick. It's freaking cold!  It makes me wonder how I ever trained for a marathon in this type of weather -...
4 tags
Running. Bras.
Holy Moley. Last weekend, I went away on a quick getaway and of course, made sure to bring all my running gear with me. It was only when I was gearing up to head out for a beautiful afternoon run that I realized I had forgotten my trusty sports bra. All I had was my bathing suit top. Yikes.  Every single girl that I know that runs has a favourite bra. Mine is my Pink Champion 360 Max Support...
Mizuno's My Precision Fit →
In the market for a new pair of runners? Try this. Mizuno has launched a new running shoe testing system - very interesting how it analyzes your gate and running style through a dozen questions to give you the result for your best fit! 
4 tags
En.Dorph.ins.
It is so common these days to hear about how exercise can improve your mood because of the release of endorphins. But, does anyone really stop to wonder - what the heck's an endorphine? And how the heck does it work?! Read on, my friend. Definition: any of a group of hormones secreted within the brain and nervous system and having a number of physiological functions. They are peptides...
3 tags
Homemade Energy Gels →
This is such a great idea - one of the guys I ran with in Hawaii had made this for his long run and said he really enjoyed them. I'm going to try and keep it all natural this year. Molasses, honey and salt. 
5 tags
set (and achieve) big run goals →
Thanks to lululemon and all the staff at lululemon on Robson for all the support! xo
5 tags
Marathon. Training. Plans.
As I sit here with a glass of wine, I'm having a hard time keeping my eyes open. I think I'd forgotten how much marathon training really does take out of you.  As my first week back in Vancouver, I ended up running 4 times this week - 10 miles on Monday (my long run from week 1 was postponed one day due to the holiday), speed work on Thursday night (6 X 800m), an easy 5 miles Friday...
7 tags
Boston Marathon Qualifier Training Plan →
Want to qualify for Boston 2013? Try out this bad boy. I would consider adding in one extra rest day in each week - but up to the runner's preference.  
7 tags
My top 5 routes of 2011.
Of the countless miles that I ran in 2011, I definitely had some favourites. Behold, my top 5 faves of 2011.  1. Vancouver Sea Wall/Vancouver First Half Marathon - Starting in False Creek near Science World and heading West, run alongside the the path that will take you all the way around Stanley Park. At then end of the loop, cross over (through the path at Lost Lagoon) and make your way back...
3 tags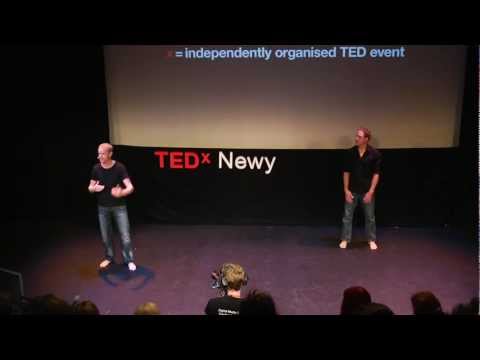 4 tags
7 tags
Kids. Teachers. Daily Physical Activity.
In the past 5 years, I have been submerged in research and work regarding kids and physical activity - particularly, school programs that promote physical activity in the classroom and school. A great idea in theory - but nothing is achieved without some resistance. This week, I had the pleasure to spend two full days in a school in Northern BC to help their staff with ideas on how to incorporate...
7 tags
6 tags
(Sort of) Wheat Belly Free Brownies.
Since I've started reading "Wheat Belly" by Dr. William Davis, I've been very conscious of the amount of wheat that I'm putting into my body. In the book, Dr. Davis states that the effects of wheat on blood glucose are more profound than having 2 tablespoons of pure white sugar. He also explains, through various research studies, that the addictive effects of wheat on the brain are similar to...
6 tags
I said BRR it's cold in here!
Ice baths. Some of us have done them. Some of us are still skeptical of whether or not the 10-15 minutes of freezing it worth it. The verdict: They work. Here's why. Cryotherapy (application of cold) is a widely known practice amongst runners – particularly following intense exercise. Most muscle damage after intense/long bouts of activity are caused because of compromised circulation – which...
6 tags
Lulu Does Kits Beach. 07.12.11
Run Club was great last night. So many new runners out, and so many familiar faces returning! Though it was a brisk night, it was still a busy night at the store and everyone came layered and ready to run. It's so encouraging to see the runners that have been coming out on a regular basis start taking on a leadership role - like last night, both Asita and Winnie took the lead with one of...
5 tags
Top 10 Running Blogs →
5 tags
Where Art Thou Running Mojo..
This past weekend, I completed the Gunner Shaw Race - a 9.5k Cross Country course put on by LGRR in Vancouver (a great race if anyone is looking for one), and finished 90 seconds slower than last year.  I know. To most, 90 seconds is not a big deal. But I'm competitive with myself. Throughout the race, I found myself thinking. And not thinking in the sense that I was working through things...
3 tags
5 tags
I.M.S. I'm Majorly Sore.
Yesterday, I went to my Physiotherapist (Colin Miller at Yaletown Sport and Spinal, he's incredible) because I've been having some weird pain in my foot for the past week or so. Within minutes of being in his office, he was adjusting my spine and sticking needles into my muscles in a way that felt like I was getting a minor operation. Something he calls: The Runner's Tune Up. AKA...
4 tags
"Move fast and break things. The faster you fail, the faster you can get on the..."
– Andrew Bosworth, Design Engineer at Facebook on Hacker Culture. Worth the watch!  https://www.facebook.com/photo.php?v=730290085680
6 tags
Can-Fit-Pro Wrap Up.
This weekend, I attended the annual Can-fit-pro conference here in Vancouver. This is a 2-day Personal Training and Group Fitness Conference designed to help those working in the health and fitness industry to stay on top of their game by exploring all that is new and trendy in the field. I always learn lots of things when I attend this Conference (this was my 5th!) - here are the top 4 things I...
8 tags
Lulu does (wet, cold, killer) Fartlek. 16.11.11.
What a week! After a tough tempo workout with Michael Campbell-Burns and his crew on Tuesday night, we were back on speed work with Lulu on Wednesday! With special guest Ally Gray (from Precision Athletics and fellow Lululemon Ambassador) taking on one of the groups, it was sure to be a fun night. Jen (back from a knee injury), Jen, Nathan (double workout day!) and Ally all headed out for the 6k...
4 tags
3 tags
How quickly is water absorbed after you drink it? →
Answer here. I love this site - a regular follow for sure.
8 tags
Workout of the Day
This morning, I ventured out to Precision Athletics in Vancouver for a workout with personal trainer Dave Sims. Needless to say, he did no go easy on us.  In the name of cross training, here's the workout he put together for us: "Fight Gone Bad"  Tabata Style - Score equals the addition of # of reps in 20 seconds, counting only the set (of 8 sets back to back with 10 sec rest)...
4 tags
5 tags
Paleo. Plus Running. Equal Slow Down?
In the past year, I have heard of so many individuals "going Paleo". The Paleo Diet - aka Caveman Diet - is one where your food intake is diminished to only the very basics: vegetables, fruit, meat, nuts, fish and eggs, therefore eliminating grain products, excess sugar, vegetable oils, legumes and dairy. For more information on the actual diet, check out the Paleo Diet Lifestyle...
4 tags
Inaugural Whistler 50 Relay
The first weekend of November in the Lower Mainland marks a big weekend in ultra and relay race running - in the past, this was the weekend for the Haney to Harrison 100k relay/ultra and due to various logistical/safety concerns, has been replaced by the Whistler 50 Relay. The race - a 50 mile ultra or 8 person relay - is held in the heart of Whistler Village and is comprised of a 20k loop divided...
5 tags
7 tags
Pre-Race Jitters.
While many are running the NYC Marathon this weekend, I am participating in the inaugural Whistler 50 Relay - a 50 mile relay race in Whistler with a team of women. Race begins tomorrow morning at 8:00am - so altering the pre-race plan to account for the Saturday am start is necessary! One question that I've often gotten from clients is exactly that - how do I prepare for a race? Top 5...
4 tags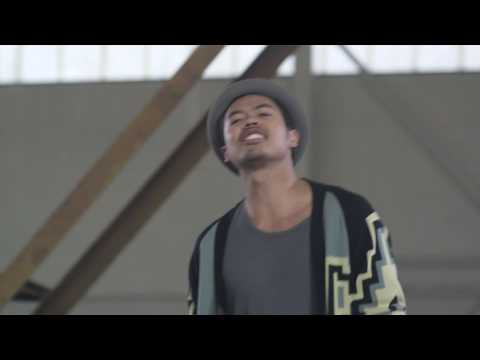 5 tags
Get Fit With Les! →
A great friend of mine in Ottawa has started this blog on fitness, nutrition, running and yoga. Love it - Great job Les!
5 tags
Thank You. Thank You. Thank You.
One year ago (ok, more like 14 months ago), Linda and I were asked to become Run Ambassadors for the Robson Store. In the last year, we have helped the Robson Store create a place for runners to come together at Lululemon through our run club. I am very proud to have been a part of the team of people that have helped make this happen. Last night, after our run, the staff at the store set up a...
7 tags
A Body in Motion Stays in Motion. Lulu 02.11.11.
Last night, we had a large crew from the Lululemon Robson store join us as they were doing an Ambassador Crawl and attending various classes taught by their very own ambassadors throughout the day. As a part of their Crawl, they came out and ran hills or a 5k with Linda and I as we had our last run as official (current) Robson Ambassadors. On the commute to the store, the rain was pouring down,...
6 tags
Vancouver Cycle Series.
My boyfriend is as jokester. Exhibit A, this photo. He is also an incredibly talented race-o-fun organizer. In his annual Vancouver Cycle Series (or VCC for short …I know), he invited cyclists from all walks of life to a series of events that encouraged friendly competition in various cycling races. This past weekend, he organized a one-of-a-kind Duathlon including mandatory Halloween...
5 tags
James Cunningham Seawall Race
Each year, for the past 41 years, the Lions Gate Road Runners (LGRR) in Vancouver have hosted this 10k race (ok, it's more like 9.5k) all the way around the historical Stanley Park Seawall. The scenic flat course is the perfect venue for a fast finish (the winner ran a sub 30 minute race) and great first race for anyone interested.  This year was my first year participating in this event -...